Superintendent's View: Being a Mentor for the Leaders of Today — and Tomorrow
Zachery-Ross: How my Ypsilanti, Michigan, school district has adopted multiple strategies to help leaders at every level reach their full potential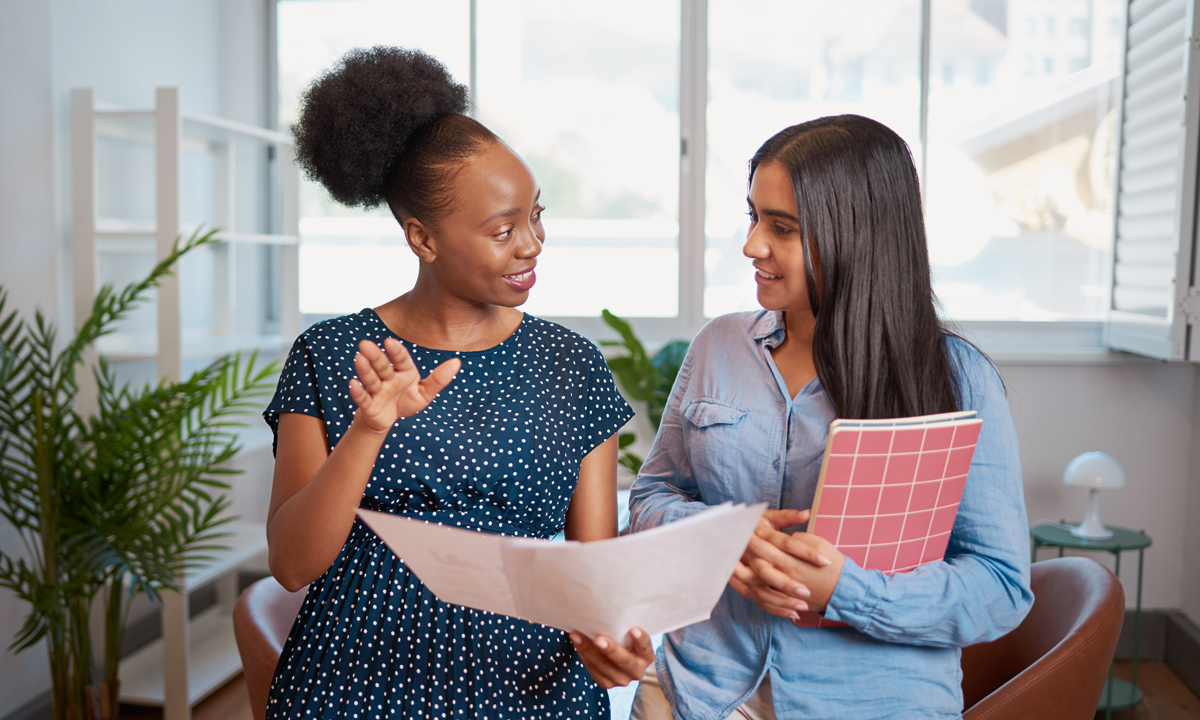 Get stories like these delivered straight to your inbox. Sign up for The 74 Newsletter
School and district leaders set a vision and steer everyone around them toward achieving it. With effective leadership, teachers are empowered to reach their full potential, students are inspired to learn and grow, and the community becomes a school's partner in building a brighter future. But being an education leader can be lonely, even overwhelming.
As superintendent of Ypsilanti Community Schools in Michigan, I manage a $110 million budget and make decisions that determine the district's success or failure. Superintendents serve a pivotal role in the success of any district. While teachers are the closest to students on a day-to-day basis, it's the superintendents who set the tone of leadership and act as a conduit between the district and the community. But while many states require teachers to have mentors in their first five years, they have no such mandate for superintendents. It's sink or swim.
As superintendents, we can take the initiative to seek out resources and even pass along guidance and expertise. Recently, I helped another superintendent who was dealing with a weapons-related incident in one of her schools. After the emergency was over and the school board was notified, there was immense pressure from both the community and local media for answers. As a member of a superintendent leadership group, I had done run-throughs for similar scenarios, so I was able to assure her that despite the pressure, she didn't have to answer right away.
Leadership support is about much more than navigating emergencies. It's about providing district administrators with a sounding board for ideas, helping them develop needed skills and giving them a nudge when it's time for them to move to the next level. Working with a coach, mentor other expert in leadership can be incredibly beneficial for helping superintendents reach their full potential. Over the years, my district has adopted multiple strategies to help leaders at every level reach their full potential.
Take advantage of state training programs
Superintendents and central office leadership often can access state-specific resources. For example, I serve as a mentor in the coaching program provided by the Michigan Association of Superintendents & Administrators. During one-on-one sessions, I use cognitive coaching, a strategy that helps mentees explore the thinking behind whatever they're doing. I used it to help a fellow superintendent decide whether he wanted to renew his contract or take the risk of trying for a bigger district out of state. (Spoiler: He successfully made the leap.) 
In addition, the association has been working with the state school board association to encourage district boards to fund the hiring of mentors or executive coaches for superintendents. There's some resistance; many new district leaders feel that they need to be perfect coming in and that using a coach would reflect negatively on them. However, the association's position is that coaches will help them be better and smarter.
Engage in a learning-focus partner program for building principals
Unless they're in a high school, principals are often the only administrators in their building. In Ypsilanti, central office staff (including me) serve as partners for principals, with a special focus on student learning. Known as learning-focus partners, we listen to their ideas, help them conduct classroom observations and assist in arranging Individualized Education Plan and staff meetings. Additionally, learning focus partners serve as principals' advocates at the central office.
Create a rising leaders program for all educators
I've used a $5.1 million grant to create a leadership development program called Rising Leaders. It serves educators at all levels within my district, including social workers and instructional coaches. Rising Leaders provides three types of support:
For educators who don't want to become principals, we help them to become effective leaders in their current positions.
For educators who aspire to become principals, we let them shadow experienced principals to see what knowledge and experience are required.
For principals or district directors who want a central office role, we let them shadow me, the assistant superintendent or our finance person, so they can learn what skills are needed.
Recognize "atypical" potential leaders
I've seen many female teachers take on informal leadership roles but refrain from applying for principal positions. In addition, introverts often aren't seen as leaders, even when they've led meetings. Further complicating the situation is that people most easily see the potential in individuals who are like them. That can result in women and minorities often being overlooked. That's why I look for the skill sets that demonstrate a person's current success and future possibilities. 
The more districts can identify, develop and support leaders, the better it is for everyone those districts serve. The resulting pool of strengths and positive outcomes trickles down to every single person in every single school.
Get stories like these delivered straight to your inbox. Sign up for The 74 Newsletter