Washington State's Child Care Gap Proves Tough to Solve
Lawmakers have moved to expand assistance for families and boost pay for providers. But advocates say the system is still falling short.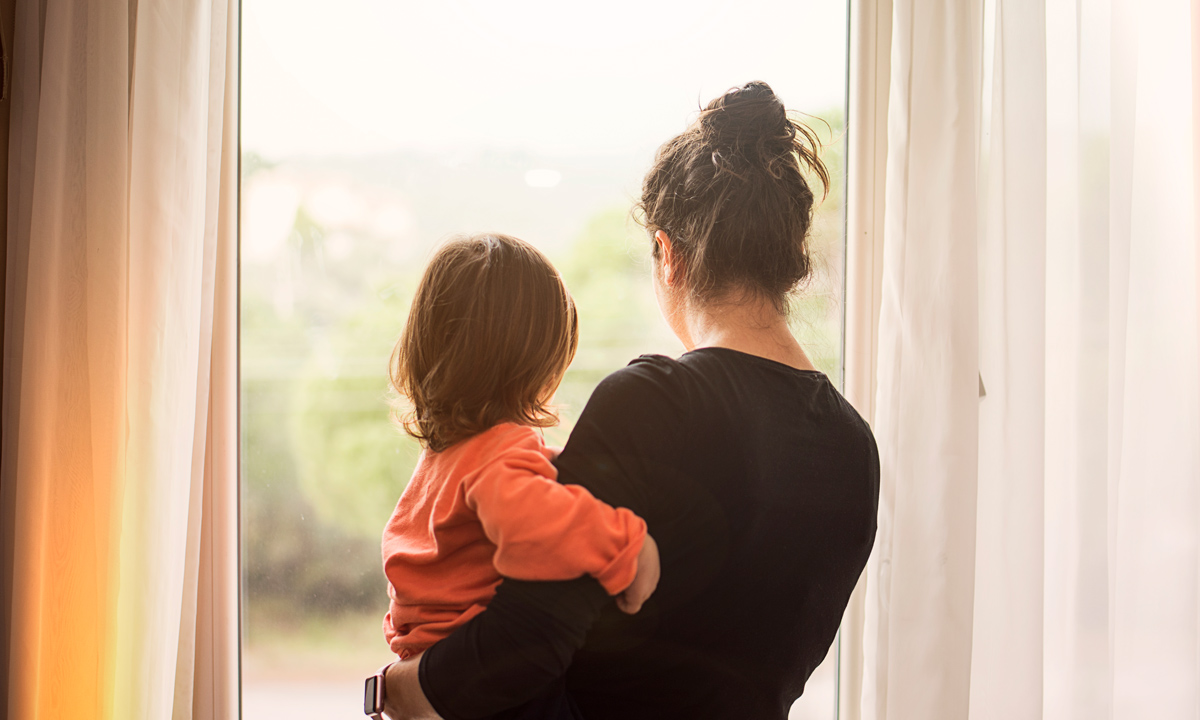 Get stories like these delivered straight to your inbox. Sign up for The 74 Newsletter
Growing up, Shannon Edwards watched as her mom, a child care provider, was often forced to choose between maintaining her own income and keeping her center affordable for families.
Now a preschool teacher herself, Edwards understands how unfair that choice is. Still, providers make it everyday.
"It takes a lot of patience and a certain passion to work with these children," said Edwards, who teaches 3- to 5-years-olds at Journey Discovery Center in Spokane. "Providers need support."
The Legislature is trying to help.
Following the 2021 passage of the Fair Start for Kids Act, which infused record amounts of money into child care and early learning, access to those services grew for Washington families. Providers, however, say they are still hurting.
This year, the Legislature increased rates for child care providers and expanded subsidies for families. But advocates say there is still a long way to go before Washington has an adequately funded system with universal access.
"We're looking at revamping and resetting the whole system," said Ryan Pricco, policy and advocacy director at Child Care Aware of Washington. "That's what's in front of us right now."
In the last few weeks, Gov. Jay Inslee signed a number of child care-related bills, though he has yet to sign the budget for the next two-year cycle, which includes much of the funding for the programs. His office said he will likely sign the budget next week.
During an event at the recently opened Capitol Childcare Center in Olympia on Wednesday, Inslee said continuing to fund child care is a priority for him.
"I'd like to say we're making quantum leap progress," Inslee said. "We're not doing that, but we are making step-by-step progress."
What passed this year?
The budget that the Legislature approved included almost $386 million over the next two years to increase rates for providers, including bonuses for those who work nonstandard hours.
Part of the funding also goes to expand subsidy programs for families with cases before specialty courts, such as drug courts, families with members who are undocumented immigrants and families with parents who work in child care. There's also money to broaden subsidies for families with parents participating in apprenticeship programs.
Sen. Claire Wilson, D-Auburn, said the Fair Start for Kids Act began increasing access to subsidies and the Legislature is looking to open that access up even more.
"We continue to understand the critical nature of child care," said Wilson, who serves as the vice chair of the Senate Early Learning and K-12 Committee. "This is about economic recovery. Families need support, and they need choice."
Sen. Brad Hawkins, top Republican on the Senate Early Learning and K-12 Education Committee, wrote in an email that while expanding child care subsidies increases access to programs, it comes at the expense of the state.
"Participants in the program benefit, of course, but taxpayers are the ones who continue to pay," Hawkins said.
The budget also includes about $34 million over the next two years for grants for early learning providers who serve children with disabilities and providers who use culturally appropriate early learning for tribal children.
Another $47 million will go to ongoing grants in the capital budget for renovating centers.
Other policy changes include prohibiting homeowners associations from blocking, within their jurisdictions, licensed family home child care or day care centers and expanding access to mental health consultations for providers.
Hawkins said he voted against a number of bills that would have increased access to child care this session because the state should be investing more in the entire K-12 education system, especially given the learning loss many kids are facing following the COVID-19 pandemic.
"While the child care bills were well intended, I viewed those investments to be coming at the expense of our existing K-12 system," Hawkins wrote.
Is a universal care program the solution?
Although access is improving, Pricco, with Child Care Aware, said there are still empty classrooms across the state because centers can't hire or keep staff.
Many providers are burned out, especially after staying open throughout the pandemic, Pricco said. Others simply can't afford it.
The Department of Children, Youth and Families estimates about 278,000 children under the age of five need child care in Washington, and only about 26% of them have access to a licensed center or preschool in their area.
Allison Krutsinger, a spokesperson for the department, said child care deserts exist across the state.
"Today there are parents who are concerned, and frankly even panic, about where they will find quality child care," Krutsinger said at the Capitol Childcare Center opening.
The Olympia center provides care for the children of state employees. Currently, they serve 54 students full-time, but that will likely increase in the fall. The center will help many families, Krutsinger said, but the child care sector needs more funding.
A nugget of money in this year's budget could help to lay groundwork for providers to eventually receive higher pay.
Around $500,000 is set aside to study how the state can get to a fully-funded, universal child care system. That means a system where providers receive living wages and benefits and where no family spends more than 7% of their income on child care, according to the budget.
The funding for the study will allow a group of providers, families and others to develop a plan for how and when the Legislature could fund that universal system. The group will submit their plan to the Legislature by June 30, 2025.
"This is the first step in our long-term vision," Pricco said.
Along with higher rates, Edwards, who will work on the study, said providers also want more access to mental health services, professional development and career opportunities.
While expanding child care could add significant costs to the state budget, Wilson said it can pay off down the line by setting kids up for better outcomes and reducing the need for programs addressing issues like behavioral health, substance use disorders and homelessness.
"Those things would be lessened if we actually increased the prevention and supports for families early on," Wilson said.
Washington State Standard is part of States Newsroom, a network of news bureaus supported by grants and a coalition of donors as a 501c(3) public charity. Washington State Standard maintains editorial independence. Contact Editor Bill Lucia for questions: info@washingtonstatestandard.com. Follow Washington State Standard on Facebook and Twitter.
Get stories like these delivered straight to your inbox. Sign up for The 74 Newsletter