How 12 Educators & Mentors Are Weaving a Stronger Society, Starting With Schools
Over the past six months, we've traveled the country to meet and celebrate educators using community to help students succeed in school — and life
By Steve Snyder | July 11, 2022
This is one article in a series produced in partnership with the Aspen Institute's Weave: The Social Fabric Project, spotlighting educators, mentors and local leaders who see community as the key to student success, especially during the turbulence of the pandemic. Meet all the Weavers.
After two years of pandemic chaos, classroom disruptions and trauma, this spring has seen school communities across the country rally their way back to something approximating normal. At the center of these efforts are inspiring teachers, school staffers and neighborhood leaders who for years now have put their time and energy into guiding students, families and wider school communities through a time of unprecedented turbulence and uncertainty.
Here at The 74, we're in awe of all these educators and mentors have done to shepherd schools and children through the worst waves of COVID. And we set out earlier this year in partnership with The Aspen Institute and Weave: The Social Fabric Project to shine our spotlight on these inspiring and generous weavers who serve as the glue for these classrooms and campuses.
We kicked off the series by sitting down with Weave Founder and New York Times Columnist David Brooks to talk about the state of the nation's "social fabric" and why he approached Aspen about launching the project in 2018. (Read our in-depth interview here). Over the following two months, at The74Million.org/weavers, our contributors published dispatches from Hawaii to New York City, Atlanta, Portland and scores of stops in between.
Today, we're elevating all these leaders one more time and celebrating 12 weavers building stronger school communities. We hope you enjoy the stories — and share with your circles as well.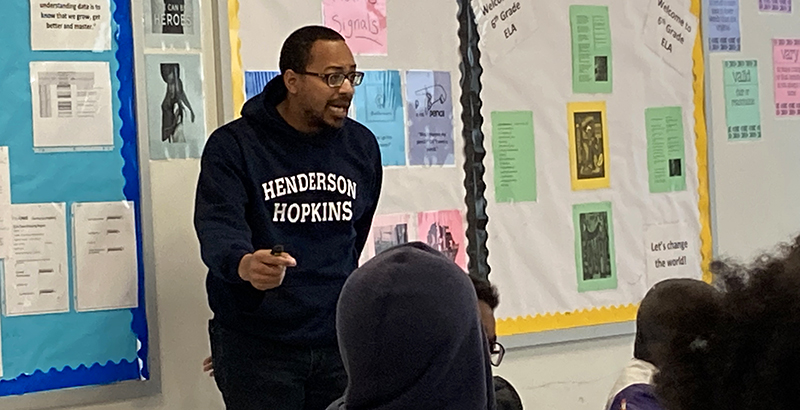 Baltimore, Maryland — Kyair Butts: Amid COVID, Closures & Zoom, a Teacher Fights to Preserve School Relationships
Kyair Butts has a reputation for straight talk. The 2019 Baltimore Teacher of the Year is known to quote research about the risks of growing up poor to his students at the Henderson-Hopkins School, a topic even more important during the pandemic, as statewide tests show that only 19 percent of city middle schoolers read proficiently. But don't tell him his students are part of a "lost generation." "Mr. K" takes them for free books at the Maryland Book Bank, shares his fondness for singer Ben Folds and Marvel comics, and shows deep love for the sixth graders in his classroom. "The coolest part about being a teacher, I like to think, is that every day you get to do something that allows others to present their best selves to you," he told 74 contributor Greg Toppo. "And if that to me is a measure of success, aside from academics, this generation is in no way lost." Read more about the amazing Kyair Butts.
---
Kaneohe, Hawaii — Heidi Maxie: An Island Teacher Builds Community Bridges Through Her Hawaii School
A 12-mile drive northeast from Honolulu, through the lush mountains of O'ahu, is nestled Kaneohe, a small residential town that was once the island's agricultural center — and home of its early kings. Millions of years ago, the area Kaneohe occupies was a crater that filled with volcanic lava and debris that dropped into the ocean in a massive landslide. Now, James B. Castle High School rests in one of the resulting valleys that spill out to the Pacific, against a backdrop of soaring cliffs and ridges dense with tropical forests. Crowned heads may no longer govern the people of Kaneohe, but Castle High School math teacher Heidi Maxie wears more than enough hats to ensure that the students and their neighbors are well taken care of.
Before the first spiral notebooks crack open in the morning, Maxie starts her day by first making sure the students — and she knows each and every one of them — are all OK. Watch our documentary of the amazing Heidi Maxie.
---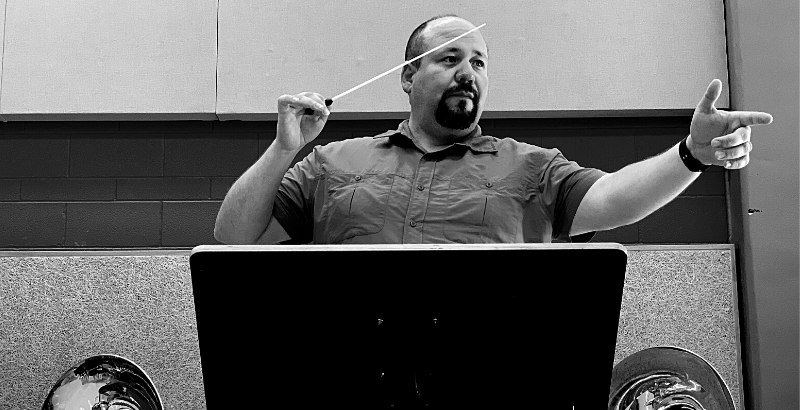 San Antonio, Texas — Alejandro Salazar: The Band Teacher Who Kept His School Community Connected Through COVID's Chaos
When schools shuttered in 2020, Alejandro Jaime Salazar's main task was to hunt down every flautist, every drum major, every member of the Mighty Owl marching band who went missing during those early days of remote learning. Overnight his focus shifted from rehearsals and music competitions to locating kids whose support systems had been upended. Looking back now, Salazar says he never could have foreseen how the next two years would devastate not only the craft and skill of individual students, but the social cohesion he depends on to help 70 high schoolers collaborate as a band. With the push to keep kids consistently in classrooms this school year, his role has now evolved yet again, focusing less on sheet music and trophies and more on helping his kids' gradual return to their routines as they look to transcend the trauma of the past two years. "You make them a winner by being there for them, supporting them and by making this a safe space where they can express themselves," he says. That's what these kids, destabilized by the pandemic, now need most: They need their band to be a family, and Salazar says that family has become the heart of the music they're making together this spring. Meet the amazing Alejandro Salazar.
---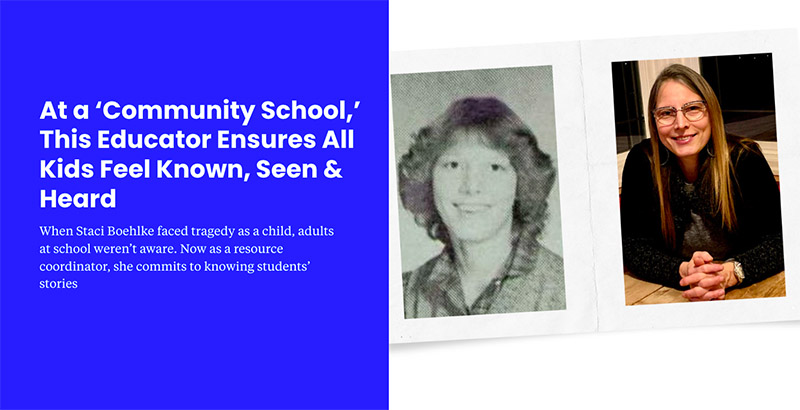 Vancouver, Washington — Staci Boehlke: Ensuring Every Kid Feels Known, Seen & Heard
On a rainy Monday before winter break, the hallways at Fruit Valley Elementary School, in Vancouver, Washington, were unusually quiet. But the school's resource center was buzzing. Coordinator Staci Boehlke welcomed police officers as they dropped off bags of donated toys, helped a parent whose landlord had sent a warning about late rent and found dry socks and shoes for a kindergartner who couldn't resist stomping through puddles. Boehlke handled it all with a quiet ease — the same calming touch she brings to a host of activities, from distributing food to mediating family conflicts. Having overcome personal tragedy as a child, Boehke now strives to make sure Fruit Valley's students don't face trauma alone. "I see little people that I have the blessing of making sure are known, seen and heard," she told reporter Linda Jacobson. "That's the stuff they couldn't pay me not to do." Meet the amazing Staci Boehlke.
---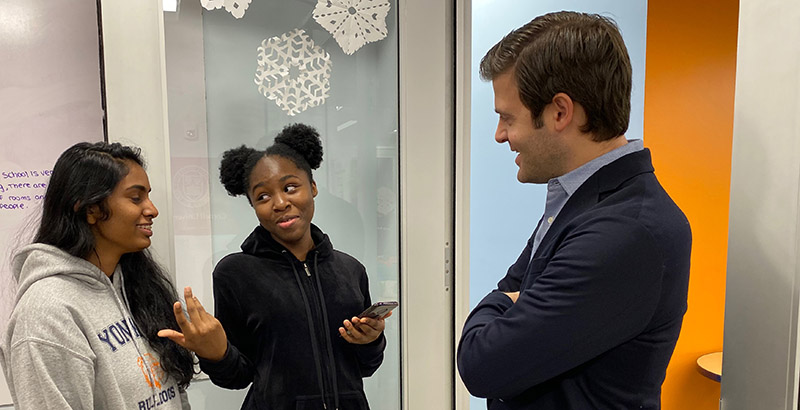 Yonkers, New York — Samuel Wallis: Helping First-Generation Students Reach College (and Build Community on the Way)
Yonkers Partners in Education Executive Director Samuel Wallis makes his way around the "College Zone," a place where high schoolers meet for afternoon mentorship, tutoring, specialized instruction — and friendship. As the students study, chat, snack on Goldfish and drink tea, Wallis works to make sure each element of the programming helps young people feel they are known, appreciated and belong there. And it's worked. In 2020, 80% of participants enrolled at a four-year college. The key, according to Wallis? Community. "We care about their college applications because you have to do that," the executive director told The 74's Asher Lehrer-Small. "But within that is a really important piece about relationship building and feeling like you're not going through it alone." Meet the amazing Samuel Wallis.
---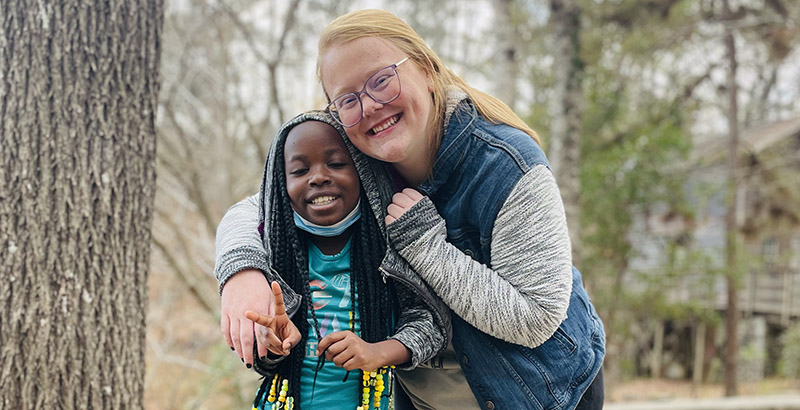 Clarkston, Georgia — Allie Reeser: Living and Learning Among Refugees in the 'Ellis Island of the South'
Allie Reeser is more than just an afterschool director in a Clarkston, Georgia, apartment complex that is home to a large refugee population. She's a five-year resident of Willow Branch and an indispensable guide through the bureaucratic thickets of its families' adopted country. She offers assistance with activities ranging from getting a driver's license to communicating with doctors. To Reeser, the daughter of a local minister, living with immigrant families and offering their children a welcoming place to learn is simply an extension of the values she grew up with. "It shows that we're equals," she told reporter Linda Jacobson. "I'm not trying to do some great thing, just be a good neighbor." Meet the amazing Allie Reeser.
---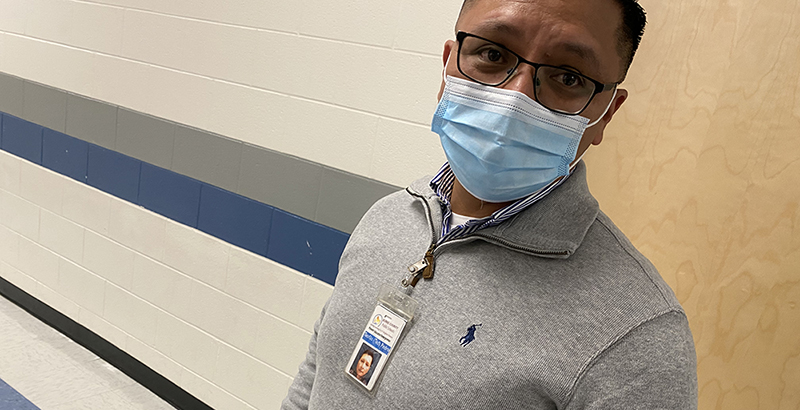 Morganton, North Carolina — Ted Pedro: Educator. Mentor. Translator. How One Man Aided Immigrant Families Through COVID
In his four years at Mountain View Elementary School in Morganton, North Carolina, parent educator Ted Pedro has filled many roles — interpreter, bus driver, mentor, technology assistant — for hundreds of families newly arrived from other states or countries. Like many of them, he immigrated from Central America as a child, and he greets parents and students in three languages — English, Spanish and Q'anjob'al, the Mayan dialect spoken in his Guatemalan hometown — while helping them navigate K-12 education during a pandemic. The bonds he forms along the way, often with people who have few others to rely on, have helped create a unique school community. "Ted starts building that relationship with these families, and … that builds and builds and builds," school nurse Tonya Kiser told The 74's Kevin Mahnken. "It wouldn't be the same without him." Meet the amazing Ted Pedro.
---
Philadelphia, Pennsylvania — Tony Rocco: An Inner City Teacher Helps His Community Capture Hope & Promise in Art
Tony Rocco, founder of Philadelphia's Photography Without Borders, knows his students live in one of the country's most at-risk neighborhoods. Their campus, John B. Stetson Middle School, is only a 15-minute walk from the East Coast's largest open-air drug market and every week, they know they'll need to avoid drug users, dealers and violence during their walks to and from school. But in the shadow of all this, Rocco says his afterschool program has become a vital, safe haven for these kids to pursue photography, share passions and build identity — and a conduit through which both Stetson students and the wider community find hope through art. The 74's Jim Fields and Emmeline Zhao made multiple visits to Photography Without Borders, and also got to film a gallery showing of the students' work. Watch our documentary about the amazing Tony Rocco.
---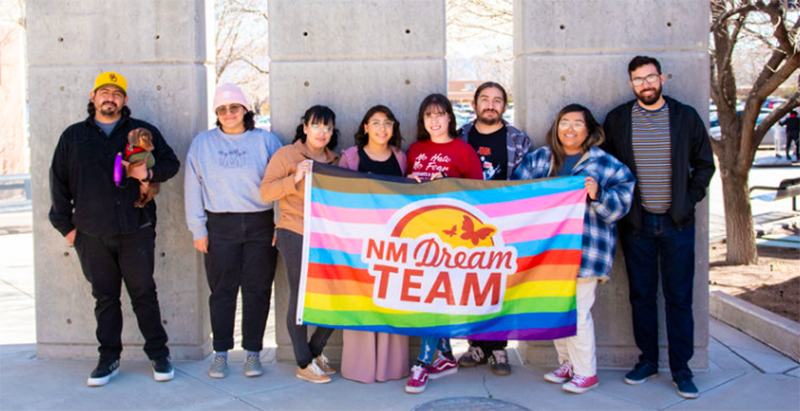 Albuquerque, New Mexico — Eduardo Esquivel: Meet the Activist Dedicated to Lifting Up Undocumented Young People Just Like Him
Eduardo Esquivel's journey to activism started at the unlikeliest of places: a wellness retreat in the mountains of northern New Mexico. For most of his life, he had carried his immigration status as a shameful secret. But now, for the first time, he heard people describe themselves as undocumented and proclaim, "Sin papeles, sin miedo" — without papers, without fear. The revelation that there was power in telling his story changed Esquivel forever. And today, eight years later, he is co-director of the New Mexico Dream Team, a youth-led organization with chapters in middle and high schools and at colleges throughout the state. The group has fought for and won protections for undocumented people, as well as a place for itself in New Mexico's policy landscape. But enabling young people to speak their truths and hear the power in their voices remains the heart of the team's organizing strategy. Meet the amazing Eduardo Esquivel.
---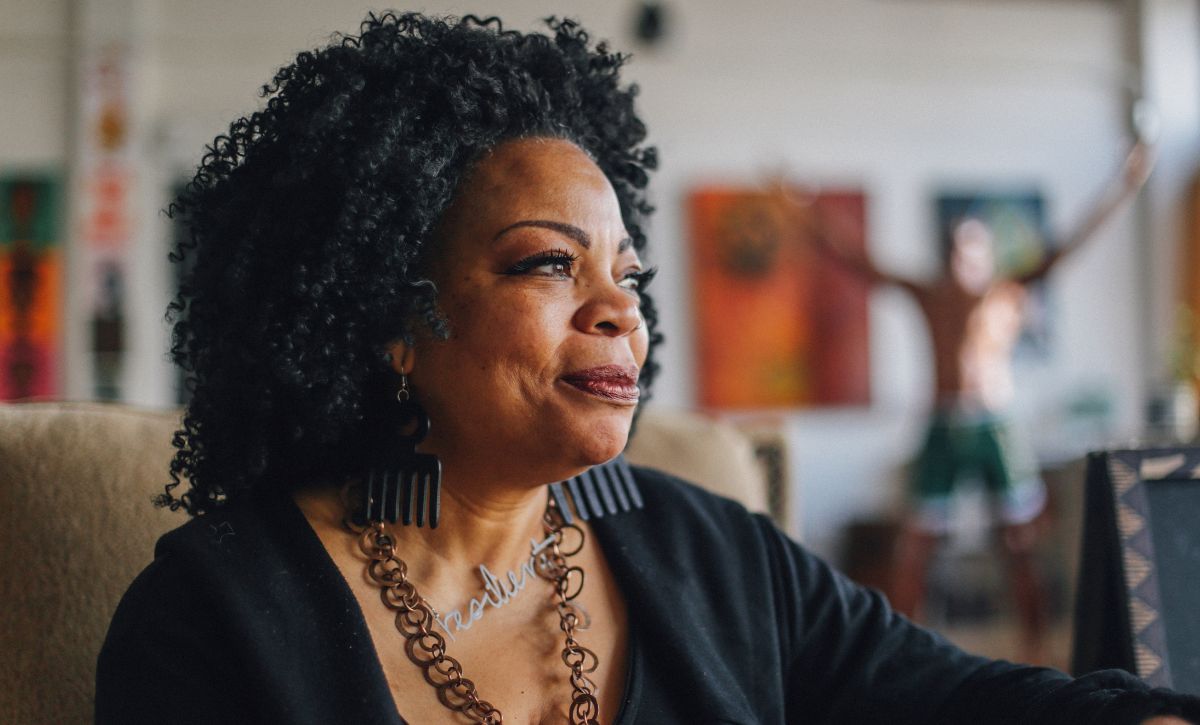 Portland, Oregon — S. Renee Mitchell: A Former Journalist Reignites an Intergenerational Haven For City's Youth
Before she turned 21, S. Renee Mitchell had survived losing her father, bullying, sexual violence and suicidal thoughts. In her search for healing, the then-journalist wrote plays and poetry, finding the power in words to process her trauma. Today, she brings Portlanders together for movie nights, quilting, open mics and art galleries — all in hopes that young people can use art to process an uptick in gun violence, mental health strains and pandemic isolation. And she's using a space critical to Black Portland to do it — stewarding the Albina Arts Center, where in the 1960s and '70s young and old took dance, Swahili and photography classes, as the revamped Soul Restoration Center. The 74's Marianna McMurdock traveled to Oregon to see this community leader in action and to learn about the center's future mission. Meet the amazing S. Renee Mitchell.
---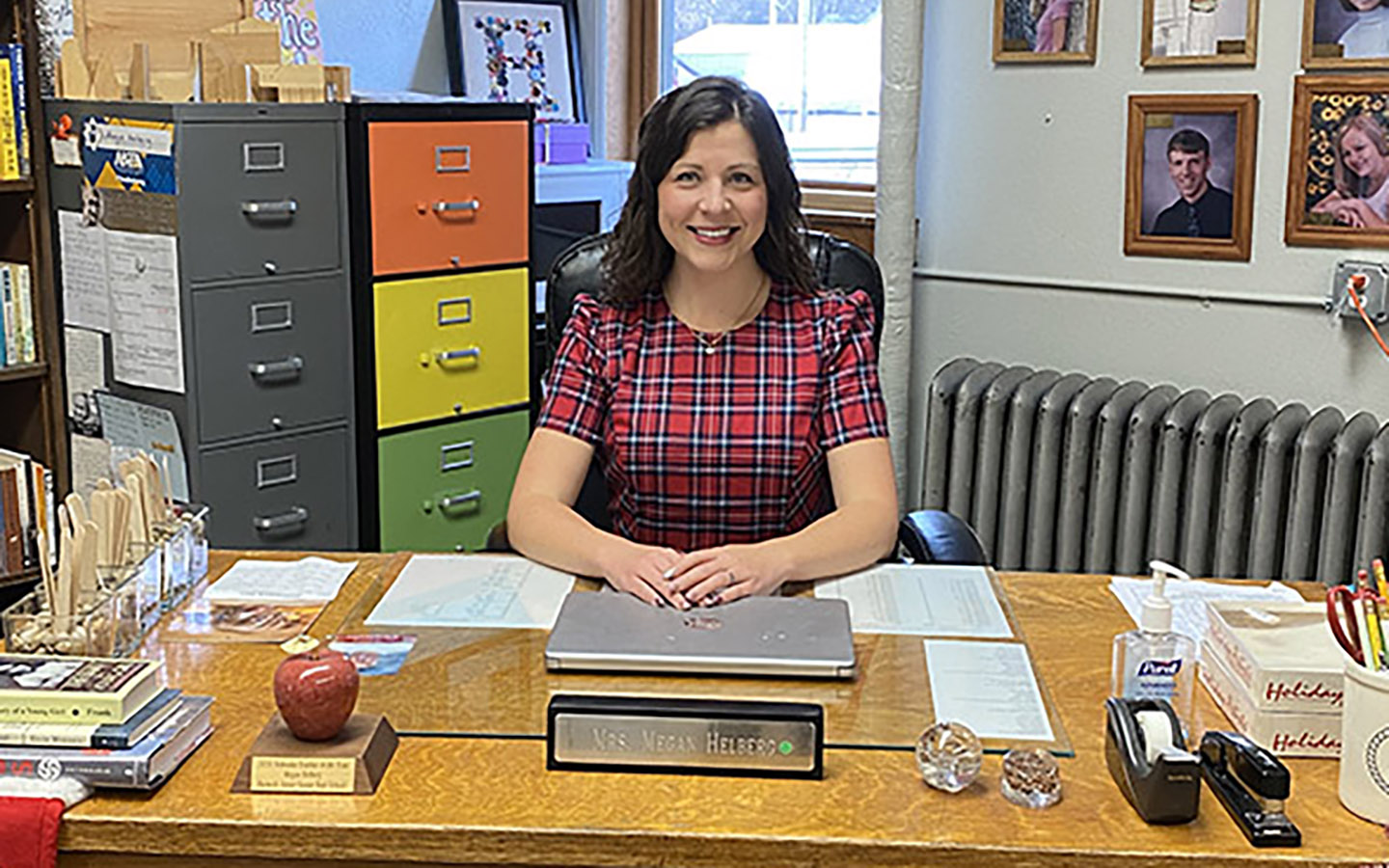 Taylor, Nebraska — Megan Helberg: A Rural Teacher Challenges Students and Her Community to Wrestle With the World
Megan Helberg has traveled the world — but she always returns to the ranch where she grew up in Taylor, Nebraska. An English teacher at Taylor's Loup County School and her state's 2020 Teacher of the Year, Helberg says she's never quite found anything to match the sense of belonging she feels in her small hometown. She shares her love of travel with her students and neighbors by organizing a travel club that's taken them as far as New York City and San Francisco and welcoming guests from around the globe into her classroom.
Outside of school, she works tirelessly to improve the community that raised her. "I wanted to be part of [a place] where I could directly impact positive change," she said. "I want to be the person that helps take Taylor from surviving to thriving." Meet the amazing Megan Helberg.
---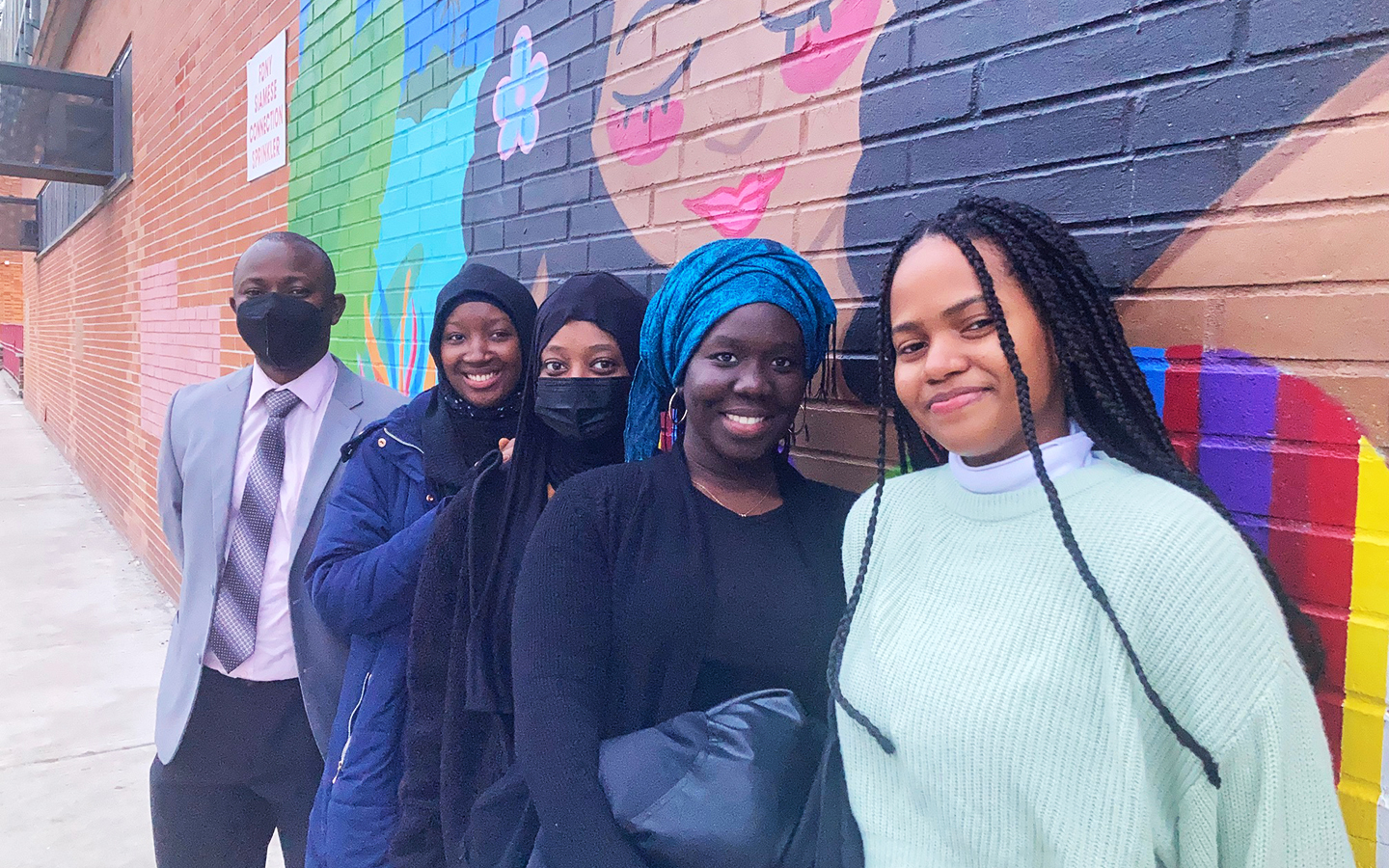 New York City — Alhassan Susso: How This NYC Teacher Helps Immigrant Students 'Weave' Community in a New Country
Alhassan Susso, a social studies teacher at International Community High School in the South Bronx, came to the U.S. from Gambia at 16 with just $20 in his pocket. But he brought something else from home: years of watching his grandmother help others in their community. The secret was knowing everyone's story, and often their families', going back generations. Susso, who commutes four hours a day, uses similar skills to propel his newcomer students — whose stories are so like his own — to college and to lift up the larger community, one of the country's most impoverished. "He knows that we need him," his principal told The 74's Jo Napolitano. "He is committed to our population." Meet the amazing Alhassan Susso.
---
WATCH — Go Deeper: David Brooks & Frederick Riley Talk the Mission Behind Weave
New York Times columnist David Brooks founded Weave to support people across the U.S. who do the hard work of building trust and weaving an inclusive social fabric so their communities can thrive. As project chair, Brooks works with Executive Director Frederick Riley to support weavers, lift them up as community leaders and inspire others to join them. The Weave Project piloted its first-ever Weaver Awards in 2021 and has launched an online community where weavers and those who want to become one can share support, resources and skills. The 74 recently sat down with Brooks and Riley to talk about their broader effort, and the role educator-weavers play in building relationships and community to help students succeed both in school and life. Watch our full conversation.
Share the whole series — visit www.the74million.org/weavers.
Disclosure: The Walton Family Foundation provides financial support to both the Weave Project and The 74.
Get stories like these delivered straight to your inbox. Sign up for The 74 Newsletter