NYC's New Gifted & Talented Admissions Brings Chaos — and Disregards Research
Alina Adams: Mayor's latest change turns the process into a glorified lottery, negating what science says gives these programs value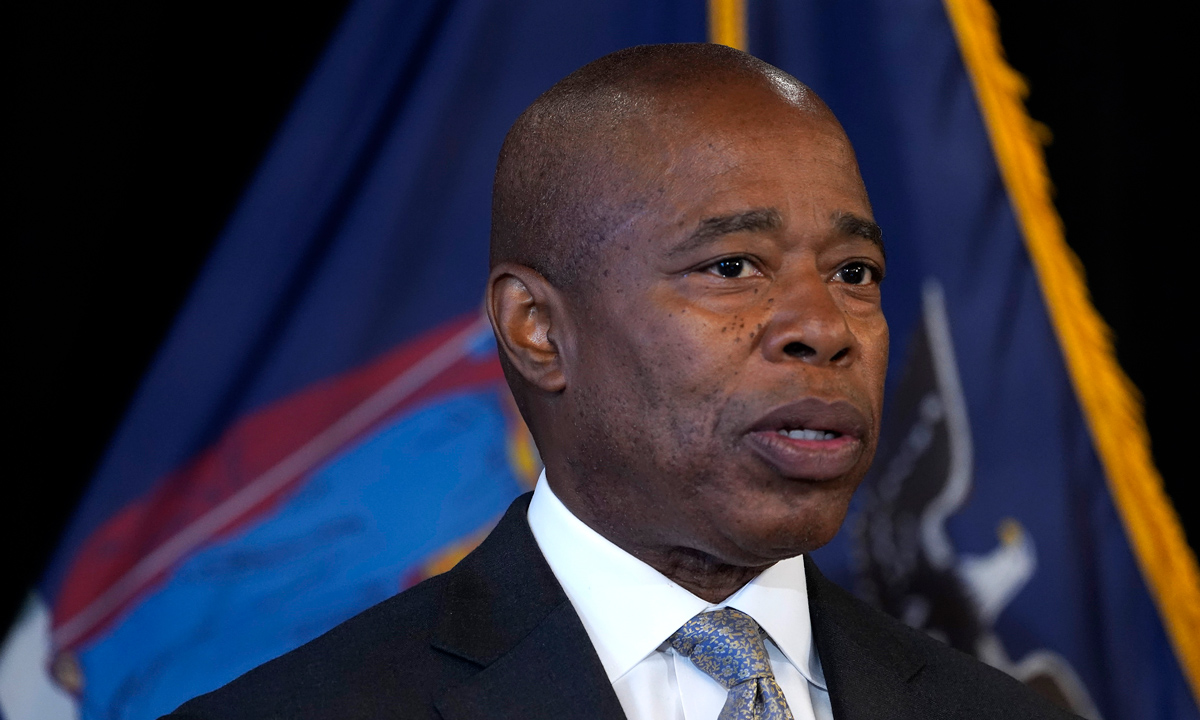 Get stories like these delivered straight to your inbox. Sign up for The 74 Newsletter
New York City has, once again, tweaked qualification requirements for entry into its gifted-and-talented program for first through fourth grade next year. In the process, the district has managed to disregard research that spells out what specifically gave these programs any value.
Previously, kids in kindergarten through second grade took a standardized exam — a combination Otis-Lennon School Ability Test and the Naglieri Nonverbal Ability Test. Those who scored above the 97th percentile were eligible to apply to all five of the citywide accelerated schools. Those who scored above the 90th percentile could apply to their local district's enriched programs. An algorithm first placed all 99th percentile students, then the 98th and so forth down the line. (Siblings received admissions priority and could jump the queue.) So many students qualified that, usually, about three-fourths of those who applied were left without a spot.
For 2023, Mayor Eric Adams claimed that "this administration is fully committed to listening to parents." Instead of a test, grades would be used for assessment. Students who earned all 4's ("exceeds expectations") would be entered into a G&T lottery, with no differentiation between those who could apply for citywide accelerated schools and enriched district programs. Adams also added a "Top Performers" category, where all students who were in the top 10% of their schools could apply to transfer to newly created district G&T programs starting in third grade. However, students in different types of schools — district, charter and private — were evaluated differently, leading to a new set of frustrations.
Adams's predecessor, Mayor Bill de Blasio, had been determined to do away with G&T altogether, unhappy with its lack of racial and socioeconomic diversity. Adams took the opposite approach, making it easier for students from all groups to qualify. But in the process, he is on track to nullify what made the programming beneficial, particularly for those underserved kids in whose interests he is supposedly making these changes.
For 2024, all students who earned 4's or 3's ("meets expectations") are eligible for the G&T lottery, which now extends to fourth grade to accommodate seats created by the "Top Performers" program. Under this system, about two-thirds of all students — roughly 45,000 per grade level — are eligible, with no distinction made between those who earned all 4's across the three core subjects of reading, writing and mathematics and those who scored all 3's.
This turns the process into a glorified lottery. As I tell NYC parents, "Don't worry if your kids are smart. All kids are smart. Worry if your kids are lucky." Because that's what determines whether they receive an adequate education.
In light of these changes, I cannot help wondering: Why is NYC going through the time, resources and, most importantly, expense (amid upcoming budget cuts) to create the charade of a G&T program that goes against relevant research on the topic?
For instance:
The most highly recommended screening process advocates looking at multiple factors. Schools in New Jersey, for example, emailed parents of first and second graders advising that "to ensure equitable opportunities for all students … the results of [IQ] tests will be utilized as one of several data points" that will also include classroom observation and teacher nominations.
Based on NYC's 2023 screening technique, the majority of students currently attending kindergarten through third grade now qualify for first through fourth grade G&T. Yet, the Department of Education is not opening any new programs to accommodate them all. How can the department, on the one hand, claim these students require special services while providing such services for only those lucky enough to win a lottery? If the district tried the same approach with special-needs kids it would be in violation of state and federal law!
Several of the citywide, accelerated schools have already indicated they don't have the room to accept new students for 2024. As a result, the majority of those who qualify for G&T will be placed not in accelerated classes, but in "enriched" ones. This is the opposite of what's been proven beneficial. A 2021 study summarized: Enrollment in a self-contained accelerated class exposed Black and Hispanic students to higher teacher expectations than they would experience in a traditional classroom setting. The report concluded that: Acceleration is an effective and cost-effective way to supplement the learning needs of exceptionally talented students.
Conversely, the study continued, "enrichment" has been shown to be: Not sufficiently intensive. … As national evidence shows that a majority of elementary school gifted programs include four hours or less gifted education services a week, the educational dose of gifted programs may be too slight to yield positive effects.
Earlier this month, NYC launched an initiative to bring the science of reading to elementary school classrooms, employing rigorously tested best practices alongside "consistent, research-based materials."
Why, then, has this administration chosen to swing in the opposite direction when it comes to G&T?
Get stories like these delivered straight to your inbox. Sign up for The 74 Newsletter